Enjoy photos of previous production on

and
FACEBOOK
NUTCRACKER



Saturday, Jan. 5 at 2 and 7:30 PM
Sunday, Jan. 6 at 2 PM
Long Center for the Performing Arts,
Lafayette, IN
TICKETS GO ON SALE DECEMBER 1, 2012
Internet reservations will open December 1, 2012 as well as box office walk-in orders at 628 Main Street Lafayette.
Prices: $16 -$14 - $12 adults
$12 -$10-$8 children 12 and under
and seniors (60)
Personal checks accepted. No credit or debit cards.

765.423.1633
Sugar Plum Fairy : Erica De La O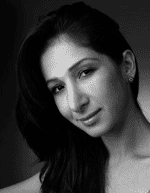 Ms. De La O currently dances with the Louisville Ballet. Born in Los Angeles, California, Erica De La O trained at Le Studio under the direction of Cynthia Young, Phillip and Charles Fuller and continued studies with Stephan Wenta, Alicia Head and Daylena Ruiz. Erica danced with Columbia City Ballet before joining the Louisville Ballet as a First Soloist in 2003. She has performed the lead roles in works such as Simpson's Giselle and Swan Lake; Jones's Cinderella, Coppelia and Nutcracker; Balanchine's Theme and Variations; Prokovsky's The Three Musketeers; Caniparoli's The Nutcracker and Four Seasons; and Heather Maloy's Vampire. De La O's repertory includes Hougland's Cold Virtues, Fragile Stasis, Fleeflow, and Rite of Spring; Gamonet's Nous Sommes; Stevenson's Four Last Songs; McDowney's Group Therapy and Por El Fuego; Ashton's Les Patineus; Cipolla's Breathless; Picket's Etesian; Choo-San Goh's In the Glow of Night; Taylor's Company B among others. De La O was awarded 2nd place at the Music Center Spotlight Awards of Los Angeles and is a recipient of the 1999 John Orr Award from the Pasadena Arts Council. She was a finalist at the New York International Ballet Competition in 2003 and was invited to perform in the NYIBC Gala Performance at Lincoln Center receiving a favorable review from The New York Times.
Cavalier
: Kristopher Wojtera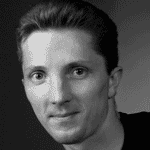 Mr. Wotjera, currently with Louisville ballet, returns for a second year as a guest for the Nutcracker. Born in Poland, Kristopher began his ballet studies at the National Ballet School in Gdansk, Poland. He danced with the Polish National Theatre in Warsaw, where he portrayed roles in variety of classical pieces such as Swan Lake, Giselle and The Sleeping Beauty as well as several contemporary works throughout Poland and Europe. Upon moving to the United States, he became a soloist with Columbia City Ballet (South Carolina) where he danced principal roles in Beauty & the Beast, The Nutcracker and Coppélia. In 2003, Kristopher joined the Louisville Ballet as a first soloist. He has performed as a guest artist with Ballet Theatre Midwest, the San Antonio Metropolitan Ballet, the Carolina Ballet, the Governor's School for the Arts in Virginia, the Hilton Head Ballet among others. In 2007, he was invited to perform Swan Lake with the English National Ballet. Kristopher is honored to have participated in the National Choreographers Initiative in Irvine, California for four summers where he has performed in original works by Gina Petterson, Ron De Jesus, Melissa Barak, Edwaard Liang, Ma Cong, Edmund Stripe, Sidra Bell and Rick McCullough.
Drosselmeyer: James Cramer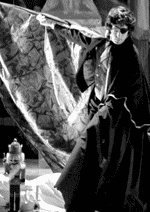 Our permanent guest Drosselmeyer, Mr. Cramer has been enriching our production for many years. James graduated from Butler University with a B. A. in Dance in 1984. He has danced with Indianapolis Ballet Theatre under George Verdak and Dace Dindonis, Dance Alive! FL, Ballet Midland TX, Nevada Dance Theatre under Vassili Sulich, and Gregory Hancock Dance Theatre, Indianapolis. Mr. Cramer makes frequent guest appearances with companies such as Salt Creek Ballet, IL, Alexandra Ballet of St. Louis and Butler Ballet, Indianapolis. He performed in 2008 in The Lion King in Indianapolis. This is his eighth year adding his generous touch of magic as Herr Drosselmeyer in the Lafayette Ballet production of The Nutcracker where his respect for the classical mime and drama of the ballet enhance the traditional esthetics of LBC.