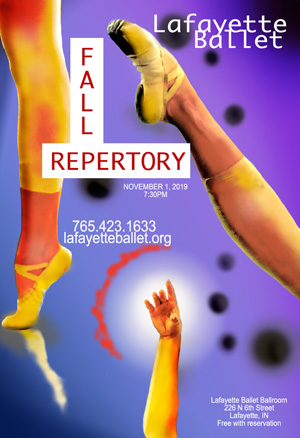 Fall Repertory Ballroom Program, Nov. 1
Free with a Reservation.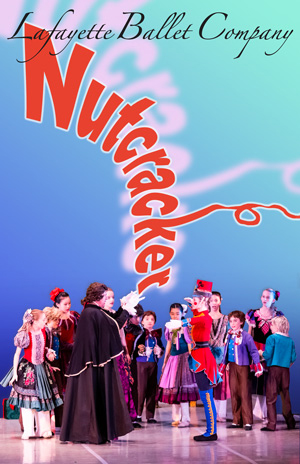 Long Center 111 N. 6th Street, Lafayette
Jan. 4 at 2 and 7:30PM and Jan. 5 at 2:00 PM


Lafayette Ballet Company is a preprofessional group of committed dancers. We concentrate on teamwork and performance quality, enhancing the training of classical ballet with challenging new works, traditional classical repertory, and tailored pieces to showcase the talents of our dancers. Our Nutcracker is held annually at Long Center for the Performing Arts. Our repertory performances are held in the immediacy of the Lafayette Ballet Ballroom. Each breath, each footfall, each nuance is experienced by the public, and this intimacy has led to higher artistic demands and expressiveness. Lafayette Ballet Company is a registered Not-For-Profit 501(c)3 organization. Donations are tax-deductible to the extent allowed by law. If you are interested in donation or volunteer work, please contact us or visit our donations page.