NEWS FROM THE STUDIOS - Fall Semester at LBS
Dear Students and Parents.
The endless possibilities of fall await us, and we are on target wtih some good news and time saving information. Registration for the semester opens JULY 1 so don't delay. If you would like information about the placement of your dancer, please email us and we will send you that. All registration material is available online now, including payment options, so you don't even need to move from your poolside view to arrange everything.

UNIFORM DANCE ATTIRE AND FOOTWEAR AVAILABLE AT
Information for the ENCHANTED POINTE. 226 N. 6th Street. 765.404.8560
website: www.enchantedpointe.com

We are starting a class uniform requirement. This will help the students to appreciate the lines of the body, the correct épaulement and alignment in poses, and truly reflect the professional attitude of our school. Class Dress REQUIREMENTS: Lafayette Ballet School CLASS uniform: By Level
Ladies: This is the style we have selected.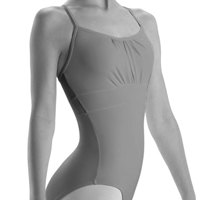 Because these are being manufactured FOR LBS, they will not be available until the Fall. With every Registration Fee paid, we will give the dancer a voucher to be used at The Enchanted Pointe to purchase the UNIFORM. That way you can try it on. We also encourage the dancers to stock up on their needs of tights, and proper shoes.
Creative Dance - no special style, but pale pink no rhinestones and no attached skirt
Dance Basics - no special style but pale pink no rhinestones and no attached skirt
Fundamentals 1 - selected style - Color #1
Fundamentals 2 - selected style - Color #1
Beginning 1, 2 - selected style - Color #2
Beginning 3, Elementary 1 - selected style - Color #3
Elementary 2 - selected style - Color #3
Company Dancer - selected style - Color #4
UNIFORM will be required Mon, Tues, Wed, Thursday.
For Saturdays, Sundays and rehearsal, any leotard will be accepted.

Boys, White fitted shirt, black tights or bike pants, BLACK socks and black shoes.

Lafayette Ballet School has continued to exist for over 30 years amidst the onslaught of more popular and dispensible types of recreational classes at many studios BECAUSE it has maintained an excellence of commitment and training in a very difficult field: the classical ballet technique. I would encourage you to help your dancer to realize that this is a long term, and sometimes frustrating endeavor, but the discipline and ability to achieve are beyond the scope of most recreational activities. This endeavor creates a lifetime of passion and respect for dance and the arts.

Here is a lovely essay published on the FaceBook page of Ballet Foundation which addresses the sense of a dress code in the classical training. Please help our dancers take pride in their new identity.

Dress Code: Why does it matter? In classical ballet, dancers are asked to wear specific attire, often the same color and in a very uniform manner. The number one reason for this is to prevent distraction in the classroom. If all the dancers have the same shade of leotard, when looking in the mirror the eye does not get caught up in "fashion", "color", "different lines" - and the dancer/teacher are able to focus and see clearly the technical and artistic things that they are working on. The second reason for a dress code is discipline. There is something mentally that happens when a person prepares physically for something. They focus, they take it seriously, and instead of the room being chaotic and "loud" with color and design - a calm and peaceful atmosphere can be created. The mental preparation sets you up for physical success in the classroom.

Parents- if you get pushback from your children on dress code, we are depending on you to be firm about the expectations of the studio. As an instructor, when we have to get onto the children about dress code it makes them immediately not like us --or have something negative in their mind - because they "got in trouble". Try not to put the instructors in this position. The instructor should be given the opportunity to teach ballet and let the instruction be how their relationship with the student is formed. There are plenty of other discipline things we will handle in the classroom, but wearing the correct attire is the dancer and parent's responsibility. Older Dancers- DO NOT PUSH THE BOUNDARIES TO SEE WHAT YOU CAN GET BYWITH. This too puts directors in a terrible position. Instead of focus on ballet technique, artistry, stamina, strength- you are asking us to hold you accountable as to whether your tights are footless or not. You know the rules, if you are advanced you have been around long enough to know what the expectations are. Breaking the rules will only damage your reputation and waste time. Often schools do not allow dancers to take class out of dress code.

Finally, if there is a strange situation where you spill coffee all over your tights, or leave a leotard at home, COMMUNICATE with your instructor. Tell them what is going on, ask a friend to borrow things, but don't just assume it's okay I'll just wear whatever today.

emails: lafayetteballetschool@gmail.com
Thank you. Sandra Peticolas, Director

Please EMAIL if you have concerns and questions. That is the best way to reach me.
Sincerely,
Your Director, Sandra Peticolas