LAFAYETTE BALLET OUR HISTORY
We opened our doors to bring ballet to the community.
Ballet is a beautiful and satisfying art, needing discipline and commitment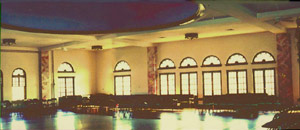 We came to train dancers
Class is commitment and commitment is training.

We came to enchant a community
Training provides technique. With technique one can communicate. And so the performances began.
And 30 years later-we have choreographed a love of dance in Lafayette
Lafayette Ballet School was opened in 1988. Lafayette Ballet Company was formed in 1989 as a not-for-profit organization under Director, Sandra Peticolas. Professional training through LBS, professional guest artists and teachers, professional costumes and sets and careful details of production help to enhance the quality of all LBC endeavors. Our commitments continue to be outreach and enhancement within the most exciting parameters we can conceive for both our audiences and performers.