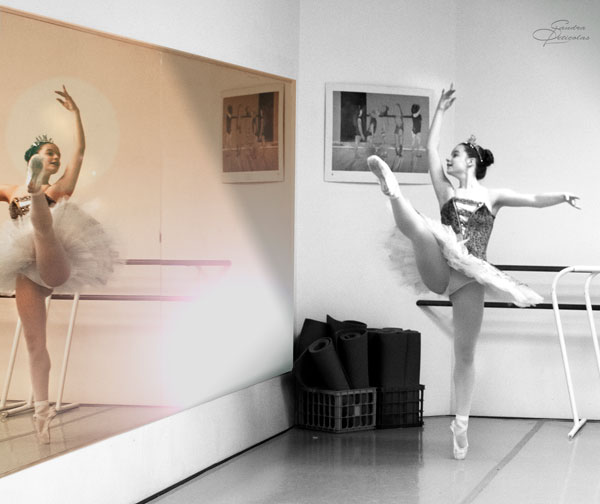 SUMMMER is a wonderful time to explore things in depth. What better than the love of dance.

Faculty Lisa Douglas, Nicole Brooks, Makenna Dejoie, and director Sandra Peticolas will be on hand to unleash the new, the old, and the what you never imagined. Because of the intensity of the summer schedule, it is only recommended for levels Beg. 1 and up. If your dancer is currently Fundamentals 2, check with us to see if we can accommodate your inspired dancer.
TWO WEEKS OF TECHNIQUE, REPERTORY, CREATIVITY, HISTORIC PERSPECTIVE, AND PROBLEM SOLVING.
JUNE 8 - JUNE 19 - EVERYDAY 2-8PM.

We start off with a ballet class, pointe where appropriate and a contemporary class or a character class each day as well as workshops, rehearsals, films, discussions, and projects. We will learn appropriate repertory and do some creative work in choreography, costuming, design, and story telling.

By the end of each week, the students will have a new perspective, ways of moving, and new ballet repertory. By the end of the session they will each have found the bond that dance team members create: motivation and excitement, along with fatigue, sore muscles, and a few complaints.

Most of our students are very dedicated scholars, engaged in academic excellence programs and music, as well as dance. This summer session gives them an insight and concentration to access real learning and progress. Please consider it. And keep those dancing shoes active along with the flip-flops.

Tuition Costs: each week: $200.
DETAILED CLASS AND WORKSHOP SCHEDULES WILL BE POSTED WEEKLY
All classes will take place at 226 N 6th Street for the summer.

Please email us if you have any questions. We hope to see you there.

email or phone 765.423.1633 if you have questions or concerns.