SUMMMER COMES -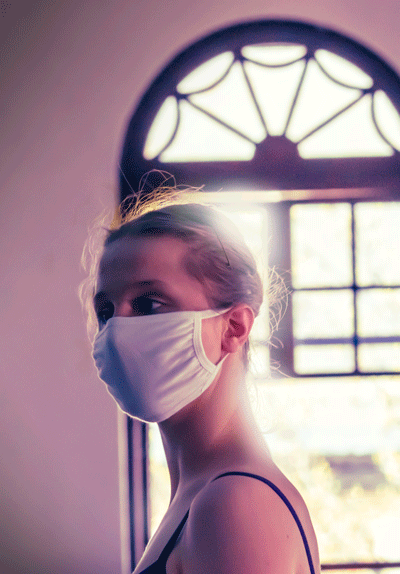 FOR OUR SUMMER SESSION - WE WILL BE VERY CAREFUL AND STILL HAVE A GREAT DEAL OF FUN.
Director Sandra Peticolas, and Lisa Douglas will conduct intensive classes at the Ballroom, with a limited number of students. We will continue to mask, to distance, to disinfect, and to be respectful of one another. But we will have the glorious openness of the ballroom at 226 N. 6th to inspire our movement and to apply the refinement we learned at close quarters on zoom.

Beginning though Advanced levels are invited. There will be no pre-ballet levels of Fundamentals or Dance Basics. Those will resume in September. There are very strict protocols for these in-person classes, and you will receive a copy of them when you register.

These classes are available in the same evening slot in which we have been operating. Summer days are clearly for the wonder of childhood, so we hope that by late afternoon, students will be able to get to us- we are opening the ballroom doors so it may be hot. Be ready to sweat and have the real circulation of air.

With only 2 weeks of classes we will be limited in our material - but we will do some character (folk) dance and learn an historic dance - the minuet.

The schedule is mapped out as:
Monday, Wednesday, Friday - Elementary though Advanced.
Tuesday, Thursday - Beginning 1, 2, and 3. The ballet technique sessions for Beginning will be 1hr and 45 min, for Elementary/Adv. 2 hours.
We will have a 20 minute break in several of the 2nd floor rooms so you will be distanced.
Then we will have classical choreography, character, or historical dance as well as whatever additional material makes the process memorable and interesting.

There are 2 payment options - 2x per week - ($60 each week), or 3x per week ($90 each week).
Once you decide to register, please get your masks and your regular equipment ready. Many of you do not have shoes, or appropriate hairstyles for an in-person class. Please contact the Enchanted Pointe for those needs. You will also need 2 masks each day. Most likely you will get the first one sweaty and want a 2nd for the additional class.

We will run June 1-4, and June 7-11 and June 14.

Please email us if you have any questions. We hope to see you there.

email or text 765.714.2489 if you have questions or concerns. We will get back to you!